Thomas Wolfe Auditorium | Asheville, North Carolina
Heilung comes to Thomas Wolfe Auditorium on Sunday, 28th August 2022. The performance is part of Heilung's much-awaited North American tour, which kicks off two days prior on 26th August. The tour's final performance will be on 1st October in Dallas. Heilung's last appearance at the Red Rock Amphitheatre, Colorado, was a massive event that was completely sold out. The fans termed the performance "magical," Hence, the anticipation grew for the upcoming tour. The band also expressed their gratitude and promised the fans to bring something bigger and better next time around. Catch the fantastic Heilung experience live on 28th August by getting your tickets right now before they are sold out!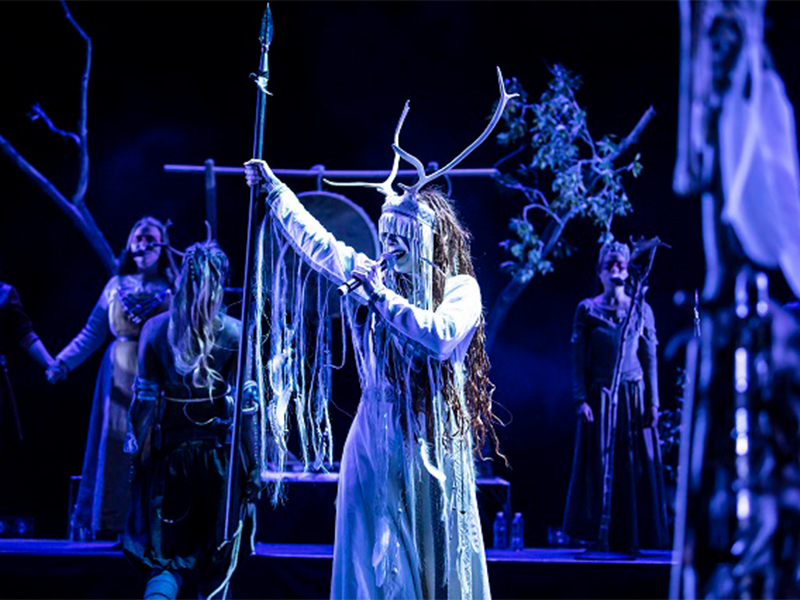 Heilung's performance is never just a music concert and rather it is a gripping experience that connects the audience with elements of nature through dance, mysticism and most importantly, music. The experimental folk band comprises members belonging to three nations; Denmark, Germany and Norway. Their music is based on text inscriptions from old ages, including Bronze, Iron and the Viking age. They try to refer to history from the early medieval times in Northern Europe and base their performances around it. The band's name also has a deep meaning behind it, as it translates to "Healing" in English, which is a kind of experience that they promise with their acts.
Heilung has had significant success in recent years. In 2019, their single, "Futha," peaked at number three on the Billboard Heatseekers charts and reached number four on Billboard World Music Charts. Within the first week of release, it was on seven different Billboard charts. Their music has also become a part of one of the most successful TV shows, "Vikings," and has also been used for the Game of Thrones trailer. The atmosphere they create is unmatchable and certainly a catharsis-like experience that is soulful for anyone in the audience. You can be a part of this experience by buying your tickets to Thomas Wolfe Auditorium on 28th August right now before they are sold out!