Thomas Wolfe Auditorium | Asheville, North Carolina
Legendary Irish musical Riverdance will be premiered at Thomas Wolfe Auditorium on Tuesday 21st June 2022. Riverdance will hit the roads of North America again for their lengthy 2022 tour. The musical will start its trip on 2nd April and run throughout the year with multiple shows in different states of America. Riverdance is a dancing show that portrays Ireland's music and traditional dancing culture that has evolved with time. It also sketches how it influenced and got influenced by different beliefs and cultures in Ireland. Riverdance is considered one of the greatest musical shows, with a massive fan following across the globe. The demand for tickets is already on the rise and if you are planning to see Riverdance live you need to hurry up and book your favorite seats now!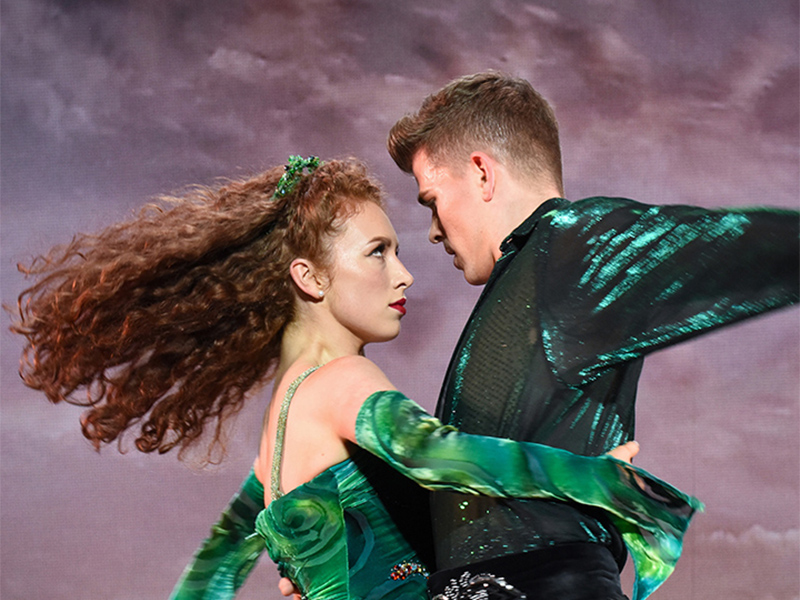 Riverdance debuted in 1995, and it is one of the few shows that provide such a soulful experience to the audience. The perfect blend of traditional Irish dance and richness of music with the sensuality of rhythmic songs is the reason behind the magical experience. Riverdance got exposure in 1994 when it was transmitted on television at Eurovision Song Contest for seven minutes. Around 300 million people viewed it throughout Europe. After unexpected positive acclaim, producer Moya Doherty, director John McColgan and composer Bill Whelan decided to convert it into a full-length stage show. Later in 1995, Riverdance's first world show premiered at the Point Theatre, Dublin. The Irish musical received constructive criticism and unmatchable demand from all corners of the world. Now, Riverdance is viewed live by 25 million viewers at 450 venues worldwide with 10 million video purchases. It is listed among the best-selling videos in the world.
Riverdance has become so influential that on 21st July 2013, 1,693 dancers from 44 countries danced on a bridge over River Liffey on the script of Riverdance to support the Irish musical. It is one of the most popular dance shows globally with huge demand. Riverdance and its team are ready to perform at Thomas Wolfe Auditorium on 21st June 2022. Get your tickets ASAP before they are sold out!