Thomas Wolfe Auditorium | Asheville, North Carolina
Chart-topping pop band, The Revivalists, are coming to Thomas Wolfe Auditorium on Friday 4th November 2022. The band's latest EP, Made in Muscle Shoals Vol.2, is a live that came out in June this year. The EP became an instant hit among fans; soon, they demanded live performances. It features six amazing tracks and the band has several performances scheduled this year. It includes notable destinations such as Camden, Salt Lake City, Nantucket, and Dana Point. The Revivalists are known for their incredible live performances, and the ticket demand is crazy right now. If you want to catch them live, make sure you get tickets ASAP before they are sold out!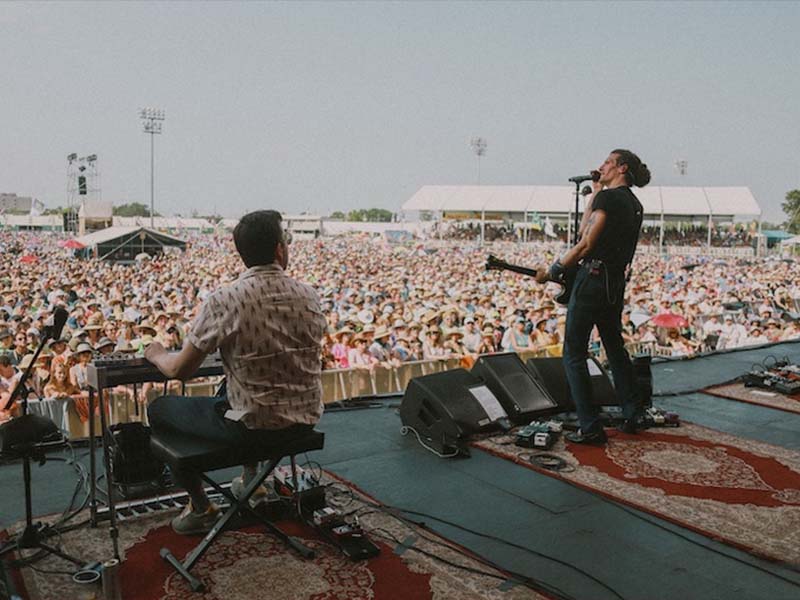 The American rock band was formed in 2007 and consisted of eight members. The band has had several hit songs on the Billboard charts and their 2015 album, Men Amongst Mountains, earned them a spot in Rolling Stone's list of "10 Bands You Need to Know." A year later, their single, Wish I Knew You, topped the Billboard Adult Alternative Songs Chart and in 2017, it received platinum certification. In 2018, their single, All My Friends, reached number one on Adult Alternative Radio.
The Revivalists have earned the reputation of being one of the best live bands in the country with their powerful rock experiences. They truly bring everything to the stage for their fans, and that's why most of their events are sold out well before the event date. They also have appearances at the Peach Music Festival and Summerfest this year, with plenty of headlining dates in 2022 as well. The band has more than 540 million global streams and is working towards producing new music too. If you're lucky, maybe you will get to witness some incredible new tracks at their concert on 4th November. However, you will need to hurry up and buy your tickets right now before they are all sold out!