Thomas Wolfe Auditorium | Asheville, North Carolina
Big Thief comes to Thomas Wolfe Auditorium on Saturday, 25th February 2023, as part of the band's recently announced 2023 World Tour. The Brooklyn-based band will begin the North American leg on 31st January at Burlington Higher Ground and will wrap it up on 2nd March at the famous Radio City Musical Hall in New York. Big Thief will then proceed in April for their U.K and E.U dates. After a busy 2022, the band is set to rock stages once again. They will be playing at some of the biggest venues in the world, and their fans are hugely anticipating the upcoming track. Catch them live at the famous Thomas Wolfe Auditorium on 25th February by getting your tickets right now!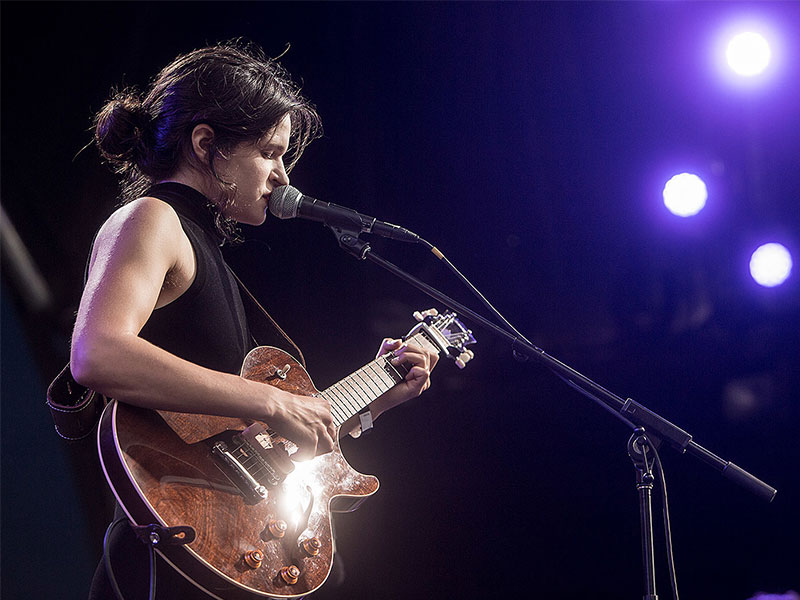 Adrianne Lenker, Buck Meek, Max Oleartchik, and James Krivchenia are ready to give some stellar performances to their fans in 2023. The four-member group, formed after graduating from Berklee College of Music together, released its first album in 2016. The album, Masterpiece, was an instant hit and paved the way for their 2017 album, Capacity. In 2019, they released two albums, U.F.O.F and Two Hands, with the former getting a nomination for Best Alternative Music Album at the Grammies. The album's single, "Hit" was nominated for Best Rock Song and Best Rock Performance.
Big Thief is the most authentic, self-made rock band that has redefined the art of touring. Their extensive 2022 North American stretched from April to May, and the band is set to revisit some big venues in the country once again. Three out of four members do not own permanent residence because they love being on the road for their fans. The fans always respond greatly to their performances, filling out venues in every corner of the world they perform. A similar response is expected on their upcoming concert at the Thomas Wolfe Auditorium on 25th February. Make sure you get your tickets right now if you want to see them performing live.