Thomas Wolfe Auditorium | Asheville, North Carolina
Nate Bargatze comes to Thomas Wolfe Auditorium on Sunday, 20th November 2022 as part of his Raincheck 2022 tour. He is one of the top comedians in the country currently, and fans are looking forward to a hilarious night of stand-up comedy at the Thomas Wolfe Auditorium. This is one of the busiest years for Bargatze, as he has been touring since March. As soon as live events returned to normalcy, Bargatze announced the dates of his trek, making his fans very excited. His ability to hook the audience on his gripping, routine life stories is what makes him so special. He can literally turn anything into a joke and if you want to see it for yourself, get your tickets right now before they are sold out!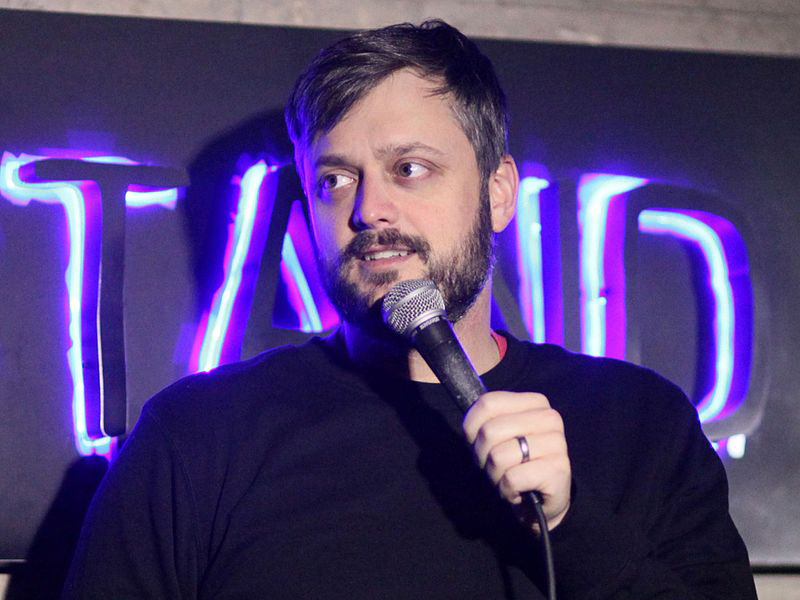 Nate Bargatze is one of the funniest human beings in America right now, whose wits know no end. He received considerable praise for his Netflix comedy specials, particularly his special "The Greatest Average American". Critics regarded it as a very good performance and fans could not get enough of it. Bargatze also led a very successful drive-in tour in 2020 and was praised for being innovative with his methods.
Nate Bargatze has performed at some of the biggest stages including the Bonnaroo, JFL Montreal Comedy, Sasquatch and Moontower festivals. He knows how to get a crowd going and provides perfect entertainment for a family setting. The comedian hardly leaves out any seats unsold at his events and his upcoming stand-ups are expected to elicit a similar response from his hardcore. Bargatze can take any normal, routine-life situation and turn that into the most compelling story ever, with many jokes and immaculate comic timing. He has a very easy on-stage presence, and he can talk to a crowd rather than just perform for them. As a comedian, he is currently one of the most sought-after names and if you want to catch him live for a hilarious night of stand-up comedy, get your tickets right now before all of them are sold out!