Thomas Wolfe Auditorium | Asheville, North Carolina
ZZ Top comes to Thomas Wolfe Auditorium on Wednesday, 3rd August 2022, as part of their North American headlining tour. The band celebrates their latest album, "Raw" which is set to be released on 22nd July. "Raw" is an 11-track LP recorded for the band's 2019 Netflix documentary, The Little Ol's Band from Texas. The documentary is directed by Samm Dunn and features ZZ Top's original members Billy Gibbons, Frank Beard, and late bassist Dusty Hill. The fans loved the documentary and are even more excited about the upcoming tour. This will be a special release for the band, considering it is their first release since Dusty Hill, who passed away last year. Fans will also get sentimental because Dusty Hill was a very loved figure. Catch ZZ Top live by getting your tickets right now!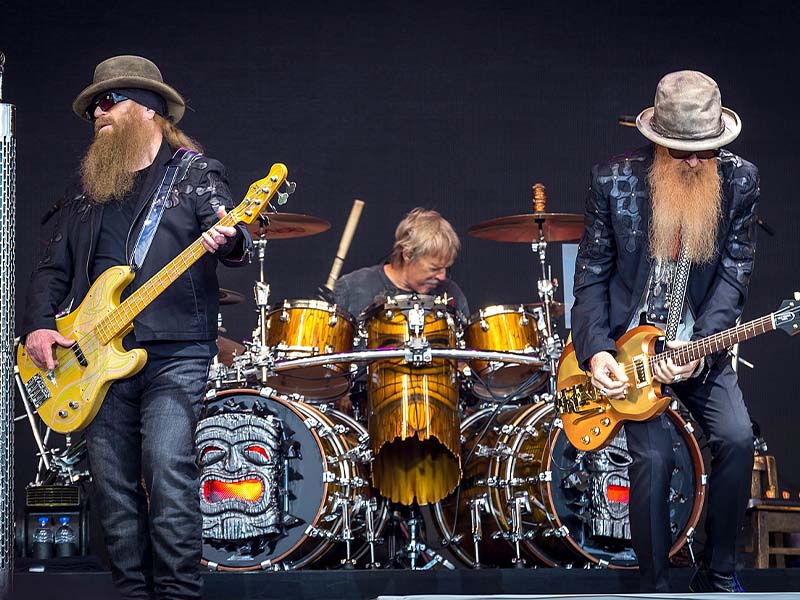 American rock band ZZ top was founded in 1969 and has been producing music alongside stellar live performances for over 50 years now. Their lineup was consistent throughout this period until Dusty Hill's death in 2021. ZZ Top gained widespread popularity by the mid-1970s and became a very famous band in North America. They were renowned for their amazing live performances, especially highlighted during the Worldwide Texas Tour in 1976. The tour's success gave them their commercial breakthrough, and since then, they have been one of the most sought-after blues and Southern rock music outfits throughout the country.
ZZ Top's style of playing live is what makes them so popular. Sly and humorous lyrics and consistent appearances with long beards and hats are what the fans dearly love. Despite heaps of performances over the years, they are still eager to take their music to their fans and perform live in a Raw, unfiltered manner. Their recent album, Raw, also promises a similar notion. It's them returning to their roots and taking them to the times they used to play before the events had social hours, tour buses, etc. ZZ Top's upcoming tour is a special occasion for them and their fans. The group will dearly remember their core member Dusty Hill and would be looking to pay tribute to his illustrious career.